Earth Month: Responsibilities & Action in Engineering
Earth Month may be almost over, but here at iFactor we focus on loving our planet year-round! According to the United Nations' Global Status Report, the building sector contributes nearly 40% of global CO2 emissions. As an MEP firm, we are in a unique position to be a catalyst for change by implementing eco-responsible designs into our projects. Some of the cost effective, eco-friendly solutions that drive us towards sustainability and Net Zero goals include consideration of the following design strategies:
Evaluation of system selection and initial costs
Life-Cycle Cost Analysis and energy modeling
Low Energy Use Index
Utilization of onsite and offsite renewable energy sources
Solar and daylight harvesting methods
High performance building envelopes
Demand control ventilation
EV charging stations
Microgrid
Non-gas electric water heating
Low-flow water closets
Waterless urinals
Low-flow and sensor sinks
Low-flow showerheads
Water-efficient appliances
Efficient HVAC systems and controls
Energy-Star appliances
LED lighting
State-of-the-art lighting controls
The Future is Digital
Before these eco-friendly systems can be installed, they must be designed. With Building Information Modeling (BIM)—a digitalization of the building design process—architects, engineers, and contractors can recognize a building's behavior before it is even built!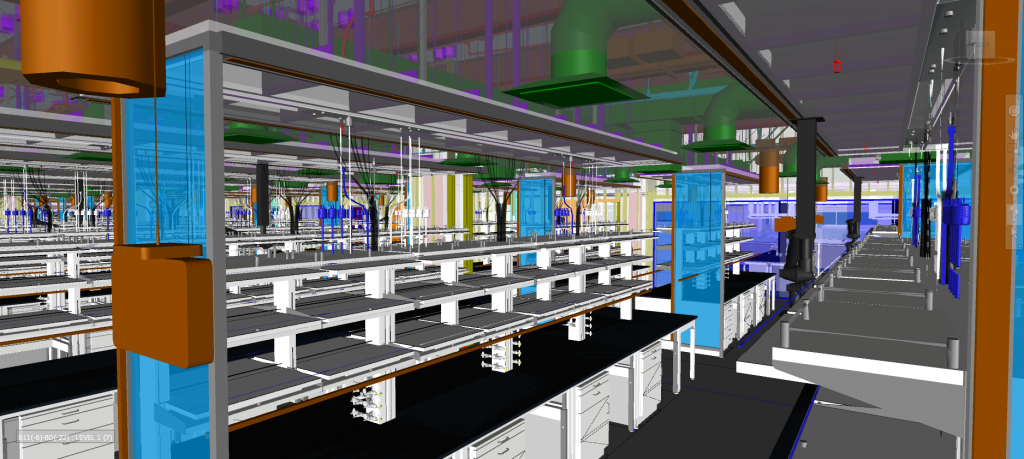 BIM data generated during a project's design phase enables faster, safer, and less wasteful construction, leading to a more streamlined construction process, cost-effective and sustainable operation, ease of maintenance, and seamless decommissioning when equipment reaches the end of its service life.
Sounds cool, but how does BIM aid sustainability?
During design, BIM leverages clash detection, enabling the design team to adjust quickly and efficiently, eliminating the need for ad-hoc solutions during construction – saving time, materials, and labor.
Design changes can be implemented with minimal schedule or cost impact, allowing more dynamic energy, environmental, and economic analysis evaluations, which in turn leads to more informed decisions.
BIM lends itself to better project delivery methods, such as Integrated Product Delivery and Design Assist, providing design coordination, cost planning, fabrication, and construction. Better and more integrated coordination at all stages of a project lead to more accurate quantity take-offs and proper ordering of materials and equipment, which in turn eliminates waste and minimizes potential logistic problems, thereby preserving natural resources, consuming less fossil fuels, and emitting less pollution.
With the proper BIM strategies implemented at the onset of a project, it can be readily utilized by the contractor to understand the design's constraints challenges and look for opportunities where pre-fabrication can be leveraged to reduce on-site assembly, which reduces material waste, labor hours, and impact to the environment.
With BIM, owners are more involved and have a more influential role in how everyone generates and accesses BIM data. By bringing all parties together, the transition from digital to physical to facility management is seamless, making it easier for data generated during design to be readily accessed by facility management teams to quickly determine where and when equipment requires maintenance.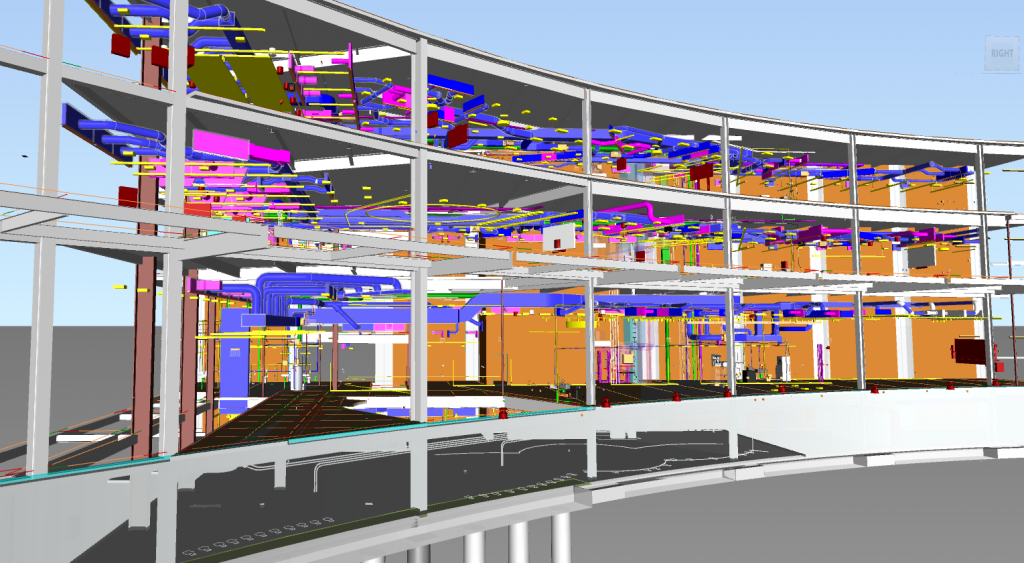 The Cost of a Lifetime
BIM can help a building save in design and construction costs, but what about after the building is occupied? Another unique tool used in design is called Life-Cycle Cost Analysis (LCCA). LCCA is a process of evaluating the economic performance of a building over its entire life, considering all costs of acquiring, owning, maintenance and disposing of a building or building system.
LCCA is useful when there are project alternatives that fulfill the same performance requirements but differ in initial and operating costs. For example, LCCA will help determine whether the incorporation of a high-performance HVAC, which may increase initial cost but result in reduced operating and maintenance costs, is cost-effective or not in the long run.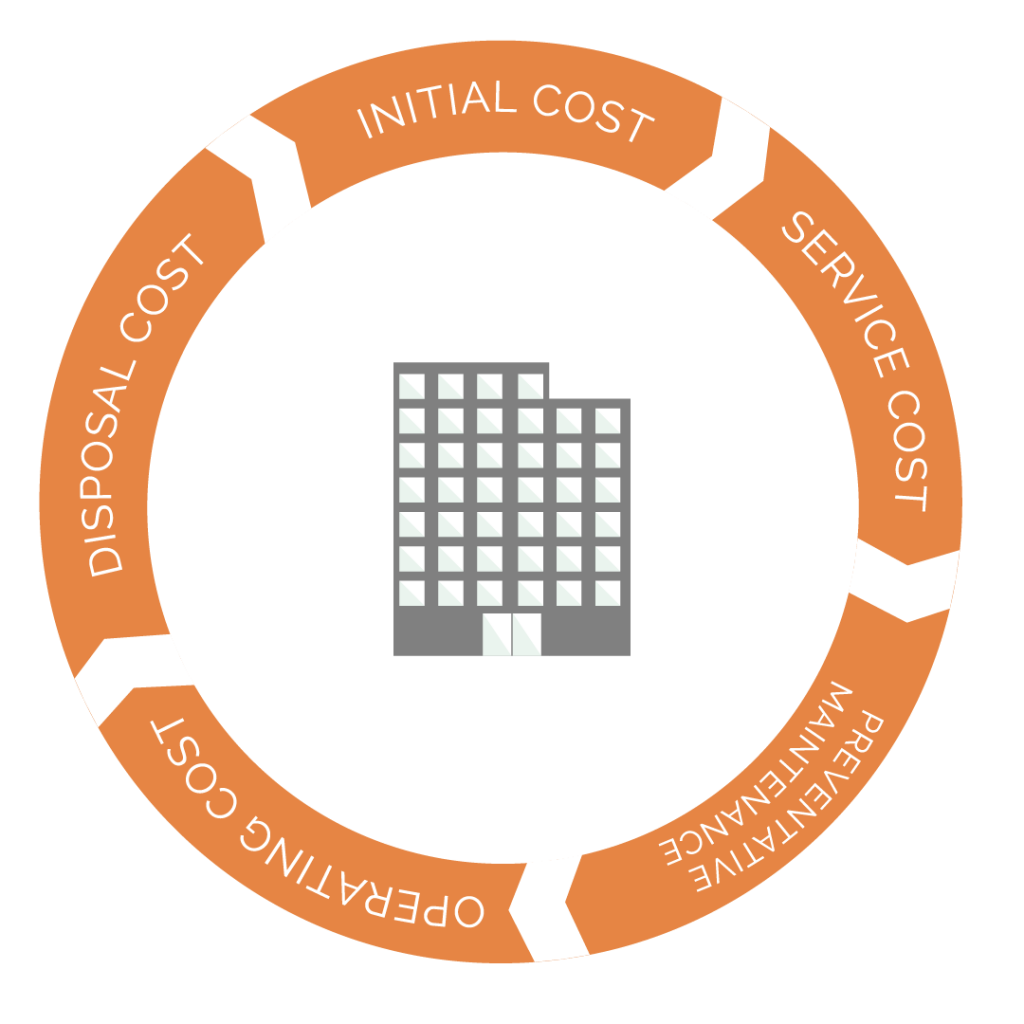 As a quality assurance tool, LCCA is related to sustainability, identifying the most cost-efficient building design and construction strategies over the life cycle. Additionally, LCCA often points to solutions that are environmentally desirable. Careful design choices that result in efficient use of energy and water often yield long-term cost savings. If environmentally favorable choices do not actually save money upfront, LCCA may reveal that their additional cost over time is minimal.

Small Changes, Big Impact
The outlook on climate change can be grim and leave us wondering what we as individuals and small businesses can do to help solve such a massive problem. Change starts small with every one of us. At iFactor, we like to practice what we preach when it comes to sustainable design. Check out some of the cool ways we implement sustainable aspects into our offices:
40% of our team commutes via train, bike, carpool, or electric vehicle
We offer commuter benefits with close proximity to the Metro
Our hybrid work schedule saves 60 metric tons of CO2 a year! For comparison, our average individual footprint is 14 metric tons per year.
Daylight harvesting
Energy efficient LED lighting
Occupancy sensors
Smart dimming system
Low consumption Energy Star rated appliances
Plumbing fixtures that exceed code-required performance
Workstations made of recycled material
90% of client meetings are done via video – that's hours of driving saved!
We are paperless with almost exclusively digital communications
Company-provided mugs and glass water bottles – no single use here!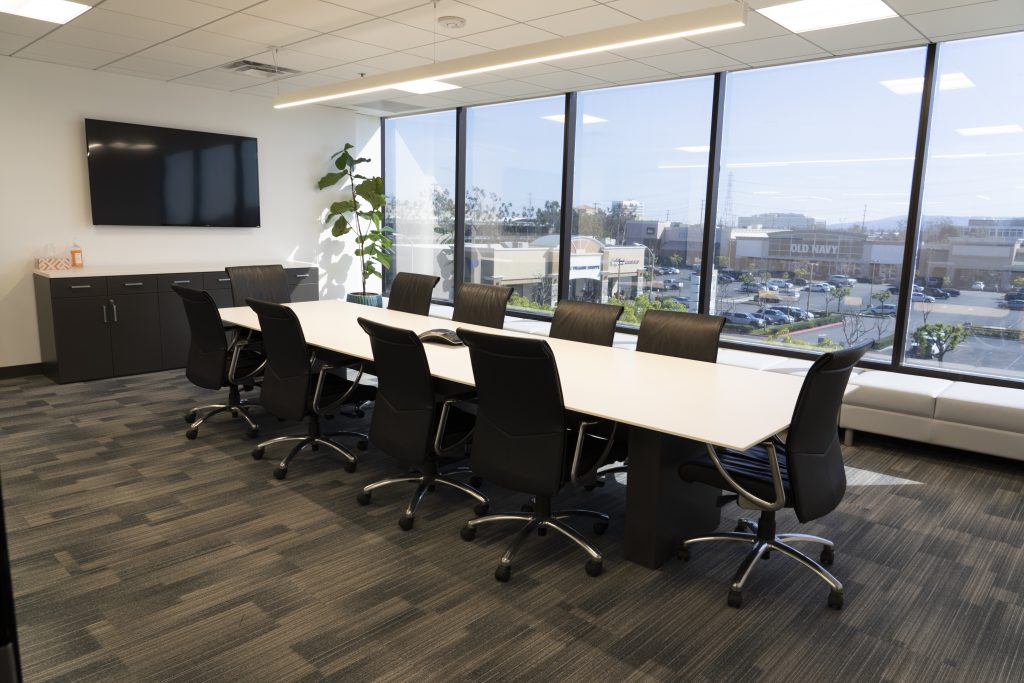 We're All Talk and Action
Sustainability is all talk until you put it into action! iFactor teamed up with ZGF Architects to design the interior build-out of a new ground-up 200,000 square foot state-of-the-art office and lab space for a global life sciences company. With sustainability and efficiency being the driving force, iFactor's MEP design included specification of high-efficiency mechanical equipment and the latest in sustainable plumbing fixtures. Additionally, the high-end nature of the space required close coordination with the architect and lighting designer to optimize the lighting controls design in a way that would exceed minimum code efficiency requirements. Smart controls coupled with maximizing the primary and secondary daylight zones allow for the lights to be on only when they have to be!
The Construction Administration phase was completed on-schedule despite challenges of the COVID-19 outbreak, which surprised us all just as the build-out was underway. iFactor's readiness to employ digital communication tools such as Bluebeam Studio and PlanGrid allowed for virtual site visits and RFI reviews, reducing our carbon footprint by avoiding regular commutes back and forth to the project.

What Next?
Sustainable design and Net Zero strategies are constantly evolving and iFactor is committed to remaining at the forefront and creating healthy spaces for our current and future generations. What big or small acts do you do to contribute to a healthier planet?