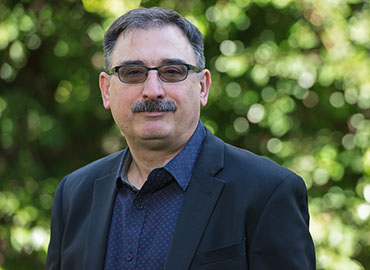 Vigen Ghazarian, PE
Vigen Ghazarian is an accomplished electrical engineer with over 25 years of consulting experience. His specialty is in building power systems for infrastructure-intensive projects, master planning, single point of failure and site hardening analysis for sites requiring high availability electrical systems designs.
In addition to the design, testing, commissioning and engineering of electrical distributions systems, he provides short circuit analysis and protective device coordination studies for his clients nationally. Vigen has also worked extensively with power quality and grounding with the FAA and Department of Defense.
Vigen's focus on projects is to achieve energy efficiency, reliability, and flexibility, with an emphasis on emergency and redundant power. He maintains clear and open communication with the client so that he can best understand the client's needs related to the level of redundancy, future growth, maintenance, providing value engineering by maximizing project capital investment.
Fun Fact: Vigen will make you laugh with his great sense of humor!

B.S. Electrical Engineering,
California Polytechnic State University, Pomona

Founding Principal
Registered Professional Engineer in 4 States
29 Years' Industry Experience
17 Years with iFactor

Mission Critical
Healthcare
Entertainment
Commercial
Central Plant
Aviation