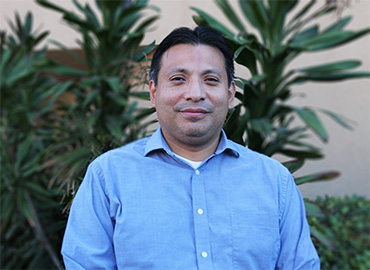 Othon Estrada, PE, BEMP, CCP
Othon Estrada is a Senior Mechanical Engineer and Commissioning Agent at iFactor. With over 15 years of experience, Othon specializes in the design management of HVAC, plumbing, fuel storage, and renewable energy systems for multiple industries including commercial, civic, healthcare, industrial, commercial, and mission critical. Othon worked with the U.S. Department for State for a number of years designing mechanical systems at embassies and consulates around the world.
As a Senior Associate, his responsibilities include designing and supervising all mechanical systems, including construction document preparation, job site inspection, energy modeling, construction administration, and commissioning services.
Fun Fact: Othon has traveled to over 30 countries!

B.S. Mechanical Engineering,
Massachusetts Institute of Technology
M.S. Foreign Service,
Georgetown University

Senior Associate
Building Energy Modeling Professional
Certified Commissioning Agent
Registered PE in 6 States
19 Years' Industry Experience
10 Years with iFactor

Healthcare
Aviation
Civic