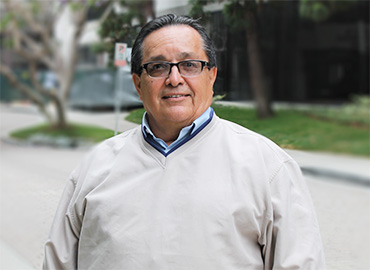 Jose Iraheta
Jose Iraheta was born in El Salvador and arrived in the U.S. in 1981 to attend college. He has worked as an Architectural Designer, Structural Designer, Civil Designer, HVAC Designer, Electrical Designer, and Plumbing Designer. Jose has found that Plumbing Engineering is what he enjoys most.
Jose works in all aspects and fields of Plumbing Engineering, including Residential (single and multi-family, military housing, recreation buildings), Commercial (restaurants, supermarkets, aerospace facilities, process labs, animal shelters, police stations, fire stations, shopping malls, gymnasiums), Healthcare (hospitals, nursing facilities, VA facilities), Transportation (stations and maintenance facilities for train and bus stations), Education (K-12, universities, community colleges), Sports (baseball and soccer stadiums, skating arenas), and Religious facilities (churches, religious schools).
Fun Fact: Jose wakes up at 3am and goes to bed at 8pm!

B.S. Mechanical Engineering,
California State University, Northridge

Certified in Plumbing Design (CPD)
37 Years' Industry Experience
2 Years with iFactor

Commercial
Education
Healthcare
Transportation